Message from the Human Resources Department Manger
"Hello everyone!
Welcome to Daiichi! We are a company that always looking for new business opportunities with our unique ideas and initiatives, while the average age for our management team is only 45.
We are also a global company, supplying products to countries in East Asia and employing a multinational workforce.
A picture is worth a thousand words. Please contact us for more information! "
Know more about us
01
Recruiting a diverse talented workforce
Many talented workforces are now active in a variety of operations for us.
We actively welcome foreign employees with our training programs.
02
Employee development, growth and culture.
Regardless Employee's age or the career in the company , everyone has the opportunity to be selected as a management position at an early stage.
The opportunities of decision making will be given in many situation.
Proportion of employees working in the Daiichi Group by Nationalities

Japan

Korea

Taiwan (China)

China

USA

Canada

Indonesia
Our Groups
Group of FA
(Factory Automation)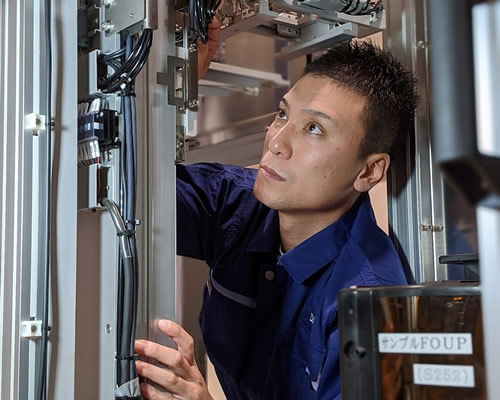 There are sales, SE, design, procurement, production, Set up and maintenance teams in this group. This Department has been making products for semiconductor factories for a long time, but now we are starting to create FA proposals for a wide range of production factories, and learning about new technologies is part of our work. FA Group has the highest percentage of sales and also the largest number of employees in Daiichi.
Robot Service Group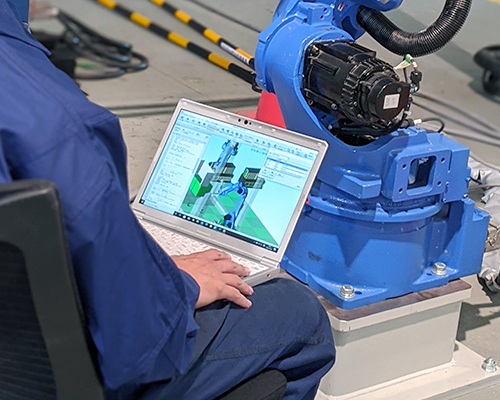 This is a brand new business that started in 2018 and has grown to an organization of over 40 members over the years.
The average age of this group is around early 30s, and almost all of them started with no experience, and have been honing their skills while receiving training from a major robot manufacturer.
We have now grown to a level where we can provide services independently, and are steadily expanding to become the first domestic company to offer robot services nationwide.
Business Development Group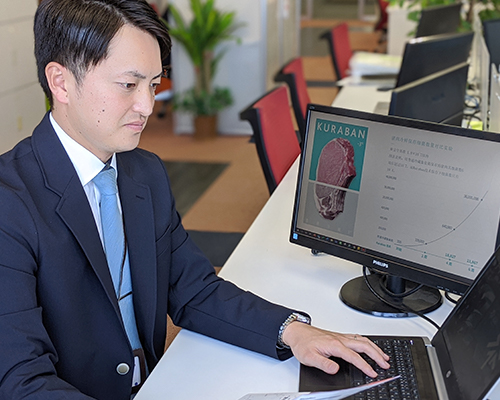 This is a group dedicated to developing new businesses, established in 2020, with an average age of 30 and about 10 members.
The motto of this group is "Find a reason why we can do it.
The group currently developing products that apply for advanced cold chain technology especially for freshness extension. This is an active team and already established a joint venture company in China for new businesses and incorporating language training.
This group will create the future of Daiichi,
Administration Group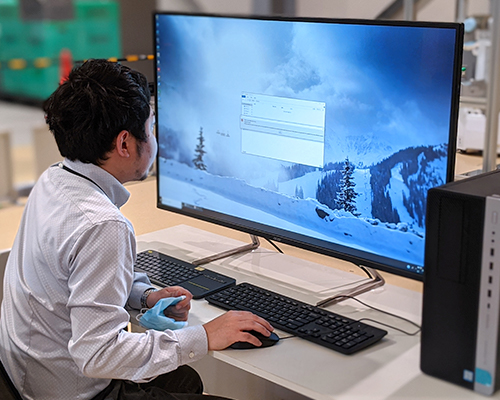 This is an important organization that supports our business groups
There are accounting, general affairs, human resources teams, etc., and is also a pillar of the company's digitalization drive.
It's tough to receive and materialize the new systems and reform proposals that are proposed one after another, but it's also fun to be involved in many changes.
Working Environment
& System
Skills and career enhancement

We will soon begin operating a personnel evaluation system that abolishes the seniority-based approach.
And a training program for human resource development will be launched in 2022.
There are unique support systems that only small and medium-sized companies can offer, and you can even propose your own new systems as well.

Training for new graduate employee

As far as hiring is concerned, we are working on a block strategy for employees who join us in the same period every few years.
We also have events where you can choose the group you want to work in while receiving diverse training, so you don't have to worry if you don't yet have an idea of the future you want to aim for.

Working
Environment

Our headquarters is basically a free-address office environment and also telework is available that encourages a variety of work styles.
In addition, we also have a program of selective shortened working hours and selective 3-day off program( a week) to suit each individual's circumstances, and we will continue to provide support so that you can work in a way that matches your life events.
Message from our employees
Name

Sunyoung Son

Date of joining Daiichi

June 2017

Team Belonging

Technology development teams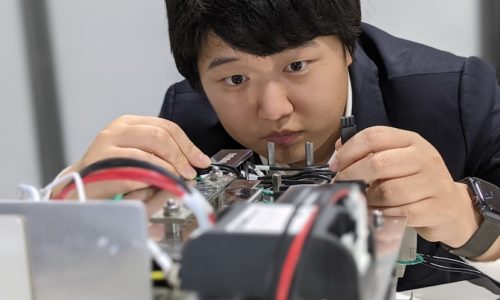 When I joined the company as a new graduate, I worked as an SE associate which required skills and expertise to carry out sales activities to customers. Right now, I am working as a team manager in a department that specializes in technology development in a department that engages in developing new business ideas. In a world where advanced technology is commonplace, we are working hard as a pioneer in creating unprecedented technology. I joined the company as a new graduate and became a manager in my twenties because it emphasizes the "motivation to challenge" new things and the "future potential" of employees regardless of age, gender, nationality, experience, etc. I think it's because the company has a great environment and culture. We would like those who join our company to join us with "high aspirations" because we are a company that can face challenges.
Name

Suzu Oda

Date of joining Daiichi

August 2021

Team Belonging

Production team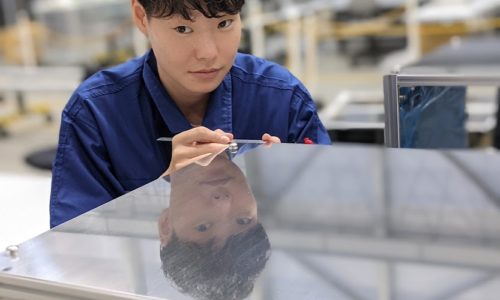 Our products are produced in small quantities and in many types, so we can make new ones every day. Unlike line work, I rarely do the same work all the time, so I think it's worthwhile. Furthermore, our appeal is that you can challenge what you want to do as long as you have your own feelings. Even if it is difficult, seniors will support you, so you can challenge with confidence and improve your skills.
Name

Kota Nakashima

Date of joining Daiichi

May 2021

Team Belonging

GFASales team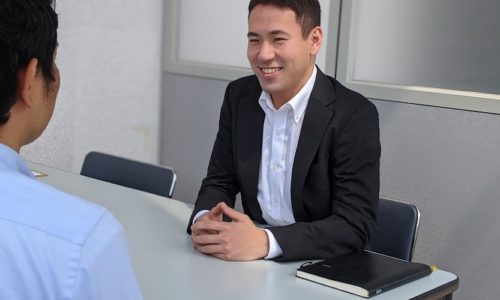 The reason I joined the company as a sales position is that I am not bound by the "sales" framework. When you think of "sales," you have the image of doing new development around customers such as telephone sales and visiting sales, but our sales analyze markets and targets, understand changes in the world's values and behavior, and understand them. We will consider the optimal strategy and conduct sales. A management perspective is also required because the strategies that you consider and formulate yourself are directly linked to profits. I am motivated to be able to work "while enjoying management" because I can gain unprecedented experience and my growth leads to the growth of the company.
Name

Aki Ishiomaru

Date of joining Daiichi

September 2021

Team Belonging

Production team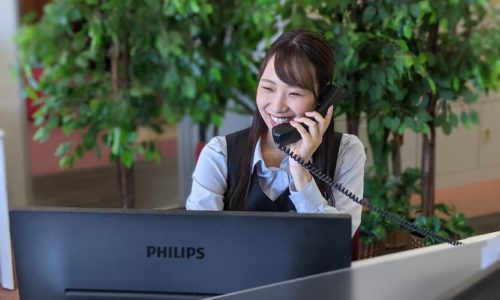 At our company, you can experience various things. I'm not good at jobs like "keep sitting", "only serving customers", and "only phone / PC", so I think it's a good job for people who want to do various things. The job of managing an organization as an office work professional is often difficult, but not only do I feel that I am growing myself, but I also get people around me to say, "I'm growing." I'm glad I entered.
Frequently Asked Questions
How to train the new employees.

We adopt a system in which we call "New Employee Development Plan" according to each employee's abilities and goals during the first half year of employment, and we will mutually check the progress of development based on a concrete action plan.
Is there any support for obtaining qualifications?

We offer up to 100,000 yen as an incentive to those who have achieved over 450 qualifications. As part of our support for qualifications, we also cover the full cost of study materials and correspondence courses.
Will I be transferred to other branch?

Basically it is unlikely because we usually recruit locally. However you may be transferred to a new business base or to start a new business.
Is there any career upgrade opportunity for women in this company ?

A. Indeed we already have female managers in their twenties, and women are expected to perform as well as men, with the same opportunities for promotion and advancement.
At the same time, we are committed to creating an environment where women can continue to work for a long time, even after life events such as marriage or childbirth.
What are the employee benefits ?

You can learn English or Chinese for free during your working hours, and the company will pay all the expenses for you to attend exhibitions for your study.
In addition, you can take advantage of many discount services such as discounts on accommodation facilities at hotels and inns including resorts, discounts on sports clubs, restaurants, movies other leisure activities, or even amusement facilities.
Can I discuss the date of entering company.?

We understand that you may have other commitments, so please do not hesitate to discuss this with us at your interview.
Does Daiichi hire people with no experience?

Of course we do. Almost all of our robotics and business development team members have no previous experience.
We place more importance on your ambition and future potential than on your previous experience, such as what you want to do or learn.